Welcome to Healthcare Update eNewsletters
(Get your Free Subscription Now)
ADVERTISING/MEDIA OPPORTUNITIES
Take advantage of the great advertising opportunities offered through the targeted delivery of the Healthcare eNewsletters - Click Here

The Healthcare Update eNewsletters are issued on a bi-monthly or monthly basis (depending on the topic). Each eNewsletter is distributed to a highly selective list of individuals specifically interested in readmissions, care coordination, bundled payments, Medicare-Medicaid, patient safety, pay-for-performandce, accountable care, and related issues.

For more info on each eNewsletter and complete Media Kits, Click Here

FREE PUBLICATIONS
Bundled Payment Update eNewsletter
MACRA MIPS/APM Update eNewsletter
Pay for Performance Update eNewsletter
RECENTLY FEATURED STORY
From October 26, 2018
Bundled MACRA MIPS/APM Update eNewsletter #31
The 5 Biggest Fears Doctors Confess to Other Doctors
Dr. Robert Pearl, is the author of "Mistreated: Why We Think We're Getting Good Health Care--And Why We're Usually Wrong" and a Stanford University professor says, "In the spring and fall, my calendar fills with invitations to keynote national conferences. I try to get to the venue a few hours before I'm scheduled to speak, so I can "take the pulse" of fellow doctors, asking them about their practices, patients and the future of medicine.

Figuratively speaking, the industry's pulse is racing with fear. I've observed that in just the past 12 months, the once-mild anxieties of American doctors have transformed into clear and present phobias." These are extraordinary times in medicine, giving way to these intense fears:
Peniaphobia: The fear of being poor.
Metathesiophobia: The fear of change.
Politicophobia: The fear of politics.
Hypengyophobia: The fear of being blamed.
Atychiphobia: The fear of failure.
Uncertainty: The root of all fears?
He notes that almost every doctor he has spoken to has brought up the newly formed Amazon, Berkshire Hathaway and JPMorgan Chase healthcare venture. It's on the mouths and minds of practically everyone in the industry." Although many are unsure what it will mean for themselves, their practices or the future of healthcare, the majority of doctors trust that the venture's new CEO, Dr. Atul Gawande, will seek to create a fairer, safer and more affordable approach to healthcare. (Forbes, October 8, 2018)
RECENTLY FEATURED VIDEO

From October 30, 2018
Pay for Performance eNewsletter #114
Update on CMS/CMMI Value-Based Care Initiatives

Kate Goodrich, MD
Chief Medical Officer and Director, Center for Clinical Standards and Quality Centers for Medicare and Medicaid Services, Washington, DC
RECENTLY FEATURED RESOURCE

From October 18, 2018
Bundled Payment Update eNewsletter #114
AHA on Bundled Payment
Growing in popularity, bundled payment programs generally provide a single, comprehensive payment that covers all of the services involved in a patient's episode of care. Traditionally, Medicare has made separate payments to providers for each of the individual services they furnish to beneficiaries for a certain illness or course of treatment. However, policymakers and providers have become increasingly concerned that this approach may result in fragmented care coordination across providers and health care settings. Bundled payments can align incentives for providers – hospitals, post-acute care providers, physicians, and other practitioners – and encourage them to work together to improve the quality and coordination of care. They are often viewed as somewhat of a 'middle ground' between traditional fee-for-service payments, which entail very little financial risk for providers, and full capitation, in which a provider assumes almost full financial risk.

Adoption of Alternative Payment and Delivery Models
Hospitals and health systems continue to test and adopt alternative payment and delivery models, such as bundled payments. Interact with the visuals below to understand how the participation in bundled payment models varies by different characteristics. Data are from the 2016 AHA Annual Survey Database™ and based on U.S. community hospitals as defined in Hospital Statistics. The results displayed below are among those responding to the question on hospital participation in bundled payments.
This site complies with the HONcode standard for trustworthy health information:
verify here.
MONTHLY NEWSLETTERS
ALSO AVAILABLE
FEATURED THIS MONTH:
CMS Data on ACO Performance Plays Down MSSP Success, Touts Next-Gen Model Savings
Primary Care Group Sees Ties Between PCP Presence, Better ACO Quality
---
FEATURED THIS MONTH:
School-Based Medical Homes Begin to Take Hold in NYC Through Collaborative with Montefiore Health System
The Impact of Medical Home Model on Costs and Utilization Among Co-Morbid HIV-Positive Medicaid Patients
---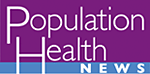 FEATURED THIS MONTH:
Innovative Technologies Play a Strategic Role in Value-based Care Success
Why Tying Together Diverse Data Sources is Critical for Improving Patient Outcomes
---
FEATURED THIS MONTH:
Applying Blockchain to the Healthcare Industry
Survey Examines Priorities for Predictive Modeling Activities
---
FEATURED THIS MONTH:
ASPIRE to Effectively Identify Patients at High Risk of Readmission
The Importance of Proper Use of Home Medical Equipment in Reducing Hospital Readmissions
---
FEATURED THIS MONTH:
Press Ganey Advice: Move Past Targeted Initiatives to Compete on Value with Strategic Transformation
Washington Watch