Welcome to Healthcare Update eNewsletters
(Get your Free Subscription Now)
ADVERTISING/MEDIA OPPORTUNITIES
Take advantage of the great advertising opportunities offered through the targeted delivery of the Healthcare eNewsletters - Click Here

The Healthcare Update eNewsletters are issued on a bi-monthly or monthly basis (depending on the topic). Each eNewsletter is distributed to a highly selective list of individuals specifically interested in readmissions, care coordination, bundled payments, Medicare-Medicaid, patient safety, pay-for-performandce, accountable care, and related issues.

For more info on each eNewsletter and complete Media Kits, Click Here

FREE PUBLICATIONS
Bundled Payment Update eNewsletter
MACRA MIPS/APM Update eNewsletter
Pay for Performance Update eNewsletter
RECENTLY FEATURED STORY
From September 19, 2018
Bundled Payment Update eNewsletter #113
Participation in a Voluntary Bundled Payment Program by Organizations Providing Care After an Acute Hospitalization
Spending on post–acute care (PAC), or care provided after a stay in an acute care hospital, is the largest driver of variation in total per capita Medicare spending.1 To address this, Medicare has targeted PAC spending in payment reforms such as Model 3 of Medicare's Bundled Payments for Care Improvement (BPCI) initiative, a voluntary bundled payment program. Model 3 participants receive a target price for 30-, 60-, or 90-day PAC episodes initiated in the 30 days after hospital discharge. Model 3 is risk-bearing: participating organizations spending less than the target price receive a portion of the savings; those spending more must pay Medicare some of the difference.2 Model 3 is unique because it targets PAC organizations as the lead organizations that bear the risk, rather than acute care hospitals. Eligible PAC organizations include skilled nursing facilities (SNFs), inpatient rehabilitation facilities, long-term care hospitals, physician group practices, and home health agencies. We describe risk-bearing participation in Medicare's BPCI Model 3 and factors associated with persistent risk-bearing participation by the largest group of organizations, SNFs.
(JAMA Network, July 24/31, 2018)
This site complies with the HONcode standard for trustworthy health information:
verify here.
MONTHLY NEWSLETTERS
ALSO AVAILABLE
FEATURED THIS MONTH:
CMS Data on ACO Performance Plays Down MSSP Success, Touts Next-Gen Model Savings
Primary Care Group Sees Ties Between PCP Presence, Better ACO Quality
---
FEATURED THIS MONTH:
School-Based Medical Homes Begin to Take Hold in NYC Through Collaborative with Montefiore Health System
The Impact of Medical Home Model on Costs and Utilization Among Co-Morbid HIV-Positive Medicaid Patients
---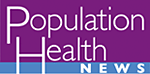 FEATURED THIS MONTH:
Innovative Technologies Play a Strategic Role in Value-based Care Success
Why Tying Together Diverse Data Sources is Critical for Improving Patient Outcomes
---
FEATURED THIS MONTH:
Applying Blockchain to the Healthcare Industry
Survey Examines Priorities for Predictive Modeling Activities
---
FEATURED THIS MONTH:
ASPIRE to Effectively Identify Patients at High Risk of Readmission
The Importance of Proper Use of Home Medical Equipment in Reducing Hospital Readmissions
---
FEATURED THIS MONTH:
Press Ganey Advice: Move Past Targeted Initiatives to Compete on Value with Strategic Transformation
Washington Watch