Welcome to Healthcare Update eNewsletters
(Get your Free Subscription Now)
ADVERTISING/MEDIA OPPORTUNITIES
Take advantage of the great advertising opportunities offered through the targeted delivery of the Healthcare eNewsletters - Click Here

The Healthcare Update eNewsletters are issued on a bi-monthly or monthly basis (depending on the topic). Each eNewsletter is distributed to a highly selective list of individuals specifically interested in readmissions, care coordination, bundled payments, Medicare-Medicaid, patient safety, pay-for-performandce, accountable care, and related issues.

For more info on each eNewsletter and complete Media Kits, Click Here

FREE PUBLICATIONS
Bundled Payment Update eNewsletter
MACRA MIPS/APM Update eNewsletter
Pay for Performance Update eNewsletter
RECENTLY FEATURED STORY
From December 5, 2017
MACRA MIPs/APM Update eNewsletter #20
Healthcare Industry Leaders React to Quality Payment Program Final Rule for 2018
The day after the federal Centers for Medicare and Medicaid Services (CMS) released the final rule making changes in the second year of the Quality Payment Program (QPP) under the MACRA (Medicare Access and CHIP Reauthorization Act of 2015) law, healthcare industry leaders are voicing mixed reactions, but do seem satisfied with some of the increased flexibilities that were maintained from the proposed rule, and intended to provide clinicians with a smoother transition to the Quality Payment Program. Late in the afternoon on Thursday, November 2, CMS published the 1,653-page calendar-year 2018 QPP final rule, under the MACRA law, affecting Medicare-participating physicians covered either under the MIPS (Merit-based Incentive Payment System) program, or participating in APMs (advanced payment models). It's clear that easing provider burden in complying with MACRA was a priority for CMS officials in keeping with many of the proposals in the proposed rule. In a press release announcing the final rule, CMS officials stated, "While part of CMS's broader strategy to relieve regulatory burdens for providers, these rules also reflect the agency's efforts to promote innovation in healthcare delivery aimed at lowering prices, increasing competition and strengthening the relationship between patients and their doctors." (Healthcare Informatics, November 3, 2017)
RECENTLY FEATURED VIDEO

From November 2, 2017
Bundled Payment eNewsletter #103
Bundled Payments in Perspective: Past, Present and Future

Mark I. Froimson, MD, MBA
President, American Association of Hip and Knee Surgeons; Former Executive Vice President, Chief Clinical Officer, Trinity Health's Unified Clinical Organization; Former President and Chief Executive Officer, Euclid Hospital, Hunting Valley, OH
This site complies with the HONcode standard for trustworthy health information:
verify here.
MONTHLY NEWSLETTERS
ALSO AVAILABLE
FEATURED THIS MONTH:
Understanding the Four Stages of Risk-based Contracting
Can Community Health Centers Thrive in a Value-Based World?
---
FEATURED THIS MONTH:
Looking at the Future of Health IT Under the New Administration
Industry News regarding drchrono Inc.
---
FEATURED THIS MONTH:
Response to Depression Treatment in the Aging Brain Care Medical Home Model
What Are the Long-Term Clinical And Economic Benefits For A Medical Home "On Steroids"?
---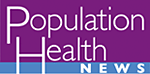 FEATURED THIS MONTH:
Measuring Total Investments in Health
Meeting Consumers' Demands in Safety Net Health Systems
---
FEATURED THIS MONTH:
Product and Service Providers Take the Stage - Again!
Part I: PM Industry Vendor Company Profiles
---
FEATURED THIS MONTH:
Occupational Therapy - An Underutilized Component of Readmissions Reduction Strategies?
How Kaiser Permanente Northwest (KPNW)