Welcome to Healthcare Update eNewsletters
(Get your Free Subscription Now)
ADVERTISING/MEDIA OPPORTUNITIES
Take advantage of the great advertising opportunities offered through the targeted delivery of the Healthcare eNewsletters - Click Here

The Healthcare Update eNewsletters are issued on a bi-monthly or monthly basis (depending on the topic). Each eNewsletter is distributed to a highly selective list of individuals specifically interested in readmissions, care coordination, bundled payments, Medicare-Medicaid, patient safety, pay-for-performandce, accountable care, and related issues.

For more info on each eNewsletter and complete Media Kits, Click Here

FREE PUBLICATIONS
Bundled Payment Update eNewsletter
MACRA MIPS/APM Update eNewsletter
Pay for Performance Update eNewsletter
RECENTLY FEATURED STORY
From September 29, 2016
Pay for Performance Update eNewsletter #89
Arkansas Bets Farm on Value-Based Care
From the Mississippi Delta region in the east to the Ozark Mountains in the west, there are value-based reforms taking hold throughout the Arkansas' provider and payer markets. The patient-centered medical home has become the dominant primary care physician-practice business model; the top commercial payers and the state Medicaid program are jointly operating bundled payment reimbursement for nearly two dozen episodes of care; and private option Medicaid expansion through the Patient Protection and Affordable Care Act Health Insurance Exchange Marketplace has fueled the sharpest decline of uninsured patient rates in the country, with Gallup pollsters pegging the rate drop from 22.5% before Medicaid expansion in 2013 to 9.6% last year. "What's different about the Arkansas market than just about anybody else you'll talk to is that the multipayer, public-private initiative did not start out as a voluntary or pilot effort. It was basically a mandatory, statewide approach that took the collaboration and consensus of multiple stakeholders to even have a chance. The story that could be learned from this marketplace is that it is possible to transform a market on a wholesale basis," says Steven Spaulding, senior vice president of enterprise networks at Little Rock-based Arkansas Blue Cross Blue Shield. The Arkansas Center for Health Improvement has helped spearhead payment reform efforts at the state level. In January, ACHI released the publicly and privately funded organization's Arkansas Health Care Payment Improvement Initiative: Second Annual Statewide Tracking Report, which shows the broad reach and deep financial effects of value-based reforms:
As of October 2015, 331,000 (82%) Arkansas Medicaid beneficiaries were receiving care through PCMHs.
In 2014, Medicaid spending on primary care totaled $522.3 million, with the program saving $34.3 million through PCMH cost reductions. Of the $34.3 million in savings, $12.1 million was allocated to per member per month (PMPM) payments to providers. The remaining $22.2 million was shared between the state and providers who met both quality and cost savings requirements. Shared savings checks were issued in October 2015, with several clinics receiving more than $100,000.
In 2014, practices enrolled in Medicaid's PCMH program posted a cost decrease of 1.2%, beating both the 2.6% benchmark increase and the 0.6% cost growth of practices outside the PCMH program.
As of October 2015, 780 primary care providers were participating in the Medicaid PCMH program (69% of eligible Medicaid providers).
About 250,000 Arkansas residents have gained health coverage through the state's "private option" Medicaid expansion. The 2010 U.S. Census pegs the state's population at 2.9 million residents.
For the annual period ending July 2015, Medicaid reported significant provider cost cutting for several episodes of care (EOC) in the state's multipayer bundled payment program: perinatal EOC, C-section rate reduced from 39% to 34%, with an estimated 2%-4% percent direct savings; upper respiratory infections EOC, 17% reduction in antibiotic prescriptions, with episode costs remaining flat despite a 10% increase in drug prices; ADHD EOC, average episode cost fell by 22%; and for total hip and knee replacement, the 30-day all-cause readmission rate fell from 3.9% to 0%, generating an estimated 5% to 10% direct savings.
This extensive and well-written article goes to great lengths to describe the progress being made in Arkansas. (HealthLeaders Media, September 1, 2016)


RECENTLY FEATURED VIDEO

From September 8, 2016
MACRA MIPS/APM Update eNewsletter #3
Information for Value: Performance Measures and Data to Implement Alternative Payment Models

Niall Brennan, MPP
Chief Data Officer and Director, Office of Enterprise Data and Analytics; Centers for Medicare and Medicaid Services, Washington, DC

David C. Kendrick, MD, MPH
Chief Executive Officer and Founder, MyHealth Access Network, Tulsa, OK

David Lansky, PhD
Pacific Business Group on Health

Elizabeth Mitchell
President and CEO, Network for Regional Healthcare Improvement, Portland, ME


RECENTLY FEATURED RESOURCE

From September 21, 2016
Bundled Payment Update eNewsletter #86
Navigating CMS's Mandatory Bundled Payment System for Cardiac and Joint Replacement Services

On July 25, 2016, Centers for Medicare and Medicaid Services (CMS) introduced its latest effort to increase financial accountability for Medicare patients by introducing mandatory bundled payments for a variety of cardiovascular services. This expansion, along with major joint replacement bundles, now represent two of Medicare's biggest contributors to increasing costs while also representing two of the provider's largest contributors to margin.

Join this Webcast to learn more about CMS's mandatory payment bundles and how to design a strategy to address them. Featured speakers are KPMG LLP healthcare professionals Larry Burnett, Principal; and James Case, Director. Attendees will come away with a better understanding of how to:
Interpret the significant portions of CMS's rules for comprehensive joint replacement services and proposed rules for cardiac bundle payments
Analyze, plan, and implement strategies to maintain or enhance future margins for these Medicare patients
Understand the capabilities providers will need to create a sustainable competitive advantage in their markets.
The Webcast will last approximately 60 minutes, including a question-and-answer session.
This site complies with the HONcode standard for trustworthy health information:
verify here.
MONTHLY NEWSLETTERS
ALSO AVAILABLE
FEATURED THIS MONTH:
IRS Ruling Poses Dilemmas for Dual-Purpose ACOs
Shift to Value-Based Care: The Critical Role of Community Health Centers
---
FEATURED THIS MONTH:
Americans' Experiences with ACA Marketplace Coverage: Affordability and Provider Network Satisfaction
GoHealth Acquires Connected Benefits, Expands Technology Platform Into Group Market
---
FEATURED THIS MONTH:
The Hali Effect: Special Needs Children and the Medical Home
Keeping Your Finger on the Pulse of Patient-Centered Care Through the "Net Promoter" Score
---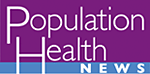 FEATURED THIS MONTH:
Healthcare Quality, Safety Measurement
The Future of Workplace Wellness Programs
---
FEATURED THIS MONTH:
Practice Fusion Program Helps Providers Diagnose Rare Diseases
Analytics Courses Flourish
---
FEATURED THIS MONTH:
Reducing Preventable Readmissions: Chronic Medical Conditions
Telehealth, Clinical Expertise, and Patient Engagement Decreases Hospital Readmissions