Welcome to Healthcare Update eNewsletters
(Get your Free Subscription Now)
ADVERTISING/MEDIA OPPORTUNITIES
Take advantage of the great advertising opportunities offered through the targeted delivery of the Healthcare eNewsletters - Click Here

The Healthcare Update eNewsletters are issued on a bi-monthly or monthly basis (depending on the topic). Each eNewsletter is distributed to a highly selective list of individuals specifically interested in readmissions, care coordination, bundled payments, Medicare-Medicaid, patient safety, pay-for-performandce, accountable care, and related issues.

For more info on each eNewsletter and complete Media Kits, Click Here

FREE PUBLICATIONS
Bundled Payment Update eNewsletter
MACRA MIPS/APM Update eNewsletter
Pay for Performance Update eNewsletter
RECENTLY FEATURED STORY
From August 10, 2016
MACRA MIPS/APM Update eNewsletter #2
How the Money Flows under MACRA
The Medicare Access and CHIP Reauthorization Act of 2015 (MACRA) set in motion a new approach to Medicare physician payment replacing the Sustainable Growth Rate with two new payment schemes. It is important to keep in mind that the final rule is still forthcoming and may incorporate significant changes in response to public comments made on the proposed rule. Physicians and other providers must prepare quickly and almost immediately make decisions about which incentive program to pursue and what steps will increase prospects for success. Beginning January 1, 2017, physicians' and other providers' performance will determine their payment rate updates. Because of the time required to gather and evaluate performance data, spending and other performance measures in calendar year 2017 will provide the basis for physician payments in 2019. This article offers a glimpse into the potential financial changes in physician payment based on the proposed rule. Due to the complexity of the MACRA provisions and their significant effects on payment, policymakers, physicians, and other providers alike must better understand the various dimensions of MACRA. This article focuses on the financial flow of dollars to help physicians and other providers assess which path within MACRA to take and how best to forecast the impact on their payments, as well as to provide an overview for policymakers on the financial implications of different options physicians are actively weighing now as a result of MACRA. (Brookings, July 12, 2016)

See the full text of the MACRA draft rule here: Federal Register: MACRA DRAFT RULE.


RECENTLY FEATURED VIDEO

From July 22, 2016
Pay for Performance Update eNewsletter #86
Value-Based Payment 101: A Primer

Tawnya Bosko, DHA, MS, MHA, MSHL
Vice President, The Camden Group, El Segundo, CA

Megan Calhoun, MS, MSW
Senior Consultant, The Camden Group, El Segundo, CA

Laura P. Jacobs, MPH
Executive Vice President, The Camden Group, El Segundo, CA
This site complies with the HONcode standard for trustworthy health information:
verify here.
MONTHLY NEWSLETTERS
ALSO AVAILABLE
FEATURED THIS MONTH:
IRS Ruling Poses Dilemmas for Dual-Purpose ACOs
Shift to Value-Based Care: The Critical Role of Community Health Centers
---
FEATURED THIS MONTH:
Americans' Experiences with ACA Marketplace Coverage: Affordability and Provider Network Satisfaction
GoHealth Acquires Connected Benefits, Expands Technology Platform Into Group Market
---
FEATURED THIS MONTH:
The Hali Effect: Special Needs Children and the Medical Home
Keeping Your Finger on the Pulse of Patient-Centered Care Through the "Net Promoter" Score
---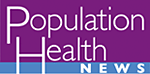 FEATURED THIS MONTH:
Healthcare Quality, Safety Measurement
The Future of Workplace Wellness Programs
---
FEATURED THIS MONTH:
Practice Fusion Program Helps Providers Diagnose Rare Diseases
Analytics Courses Flourish
---
FEATURED THIS MONTH:
Reducing Preventable Readmissions: Chronic Medical Conditions
Telehealth, Clinical Expertise, and Patient Engagement Decreases Hospital Readmissions