Welcome to Healthcare Update eNewsletters
(Get your Free Subscription Now)
ADVERTISING/MEDIA OPPORTUNITIES
Take advantage of the great advertising opportunities offered through the targeted delivery of the Healthcare eNewsletters - Click Here

The Healthcare Update eNewsletters are issued on a bi-monthly or monthly basis (depending on the topic). Each eNewsletter is distributed to a highly selective list of individuals specifically interested in readmissions, care coordination, bundled payments, Medicare-Medicaid, patient safety, pay-for-performandce, accountable care, and related issues.

For more info on each eNewsletter and complete Media Kits, Click Here

FREE PUBLICATIONS
Bundled Payment Update eNewsletter
MACRA MIPS/APM Update eNewsletter
Pay for Performance Update eNewsletter
RECENTLY FEATURED STORY
From October 19, 2017
MACRA MIPs/APM Update eNewsletter #19
MIPS Quality Reporting Flexibilities Trouble Providers, EHR Vendors
It's good to have options when it comes to the clothes we wear, cars we drive, and things we do. But having too many options when it comes to quality reporting under MACRA's Merit-Based Incentive Payment System (MIPS) may prove to be too much for providers and their EHR vendors, stated Ida Mantashi, CMHP, the chair of the Quality Measurement Workgroup at the HIMSS Electronic Health Record Association. CMS has shifted away from standard data sets for quality reporting like under the Hospital Value-Based Purchasing Program and the Value-Based Payment Modifier. Under MIPS, eligible clinicians can select six out of 271 quality measures to earn points under the quality category as long as at least one measure is considered outcomes-based. In addition, eligible clinicians have several options for reporting quality data to MIPS. CMS will accept quality data from individual clinicians if it is submitted via Qualified Clinical Data Registries (QCDR), approved registries, EHR systems, and administrative claims. For eligible clinicians electing to report as a group, CMS will also allow data from a CMS-run Web Interface and the Consumer Assessment of Healthcare Providers and Systems (CAHPS) for MIPS survey. (RevCycle Intelligence, September 26, 2017)

Fee for Service Is Dead. Long Live Fee for Service?
With all the talk about value-based payment models taking over health care, it would seem the system has already flipped over from its traditional a la carte payment to a prix fixe menu, with providers taking on financial risk for groups of patients. But the reality appears to be a much slower transition. The market was still 95% fee for service as of just a few years ago, and the latest surveys show alternative payment models still making up just a small fraction of doctors' income. Alternative payment models meant to shift doctor pay toward shared savings or capitation -- to incentivize higher quality, more efficient care -- are still limited to relatively small-scale models.


The ultimate goal of payment reform is to fix a system that is wasteful and loaded with perverse incentives that pay big money for all the wrong things. In a better system, there would be fewer pointless arthroscopic knee surgeries that fix nothing but ring up $3 billion a year, and more dollars available for services that patients want and need, like a quick email consult or a conversation about an elderly parent's end-of-life wishes. The question is, how to get there? CMS, Congress, and many private payers are going all-in for value-based payment models, which tend to be paperwork-heavy, carrot-and-stick approaches to motivating physicians. So why not just do it the easy way -- rejigger the Medicare fee schedule so they are paid more for the things that work and less for those that don't?


Urban Institute fellow Bob Berenson argues for that approach. Medicare's fee schedule, which measures physician labor by relative value units (RVUs) was for many years the main vehicle for deciding which medical services are valuable. The schedule has some flaws that have produced some unintended consequences. Critics have long complained about the secretive committee of specialty society representatives convened by the American Medical Association (AMA) to establish the relative values of physician services. New procedures and technology get added to the list but never adjusted downward even after doctors' perfect techniques and use less effort to carry them out. The result is overpayment for some services -- and the overvaluing of specialty care in general to the detriment of primary care. "A lot of the value-based payment stuff is purely aspirational at this point," says Robert Berenson of the Urban Institute. "Most doctors are still paid on fee schedules." Even managed care is dependent on fee schedules. (Journal of Managed Care, September 2017)
This site complies with the HONcode standard for trustworthy health information:
verify here.
MONTHLY NEWSLETTERS
ALSO AVAILABLE
FEATURED THIS MONTH:
Understanding the Four Stages of Risk-based Contracting
Can Community Health Centers Thrive in a Value-Based World?
---
FEATURED THIS MONTH:
Looking at the Future of Health IT Under the New Administration
Industry News regarding drchrono Inc.
---
FEATURED THIS MONTH:
Response to Depression Treatment in the Aging Brain Care Medical Home Model
What Are the Long-Term Clinical And Economic Benefits For A Medical Home "On Steroids"?
---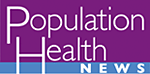 FEATURED THIS MONTH:
Measuring Total Investments in Health
Meeting Consumers' Demands in Safety Net Health Systems
---
FEATURED THIS MONTH:
Product and Service Providers Take the Stage - Again!
Part I: PM Industry Vendor Company Profiles
---
FEATURED THIS MONTH:
Occupational Therapy - An Underutilized Component of Readmissions Reduction Strategies?
How Kaiser Permanente Northwest (KPNW)