Welcome to Healthcare Update eNewsletters
(Get your Free Subscription Now)
ADVERTISING/MEDIA OPPORTUNITIES
Take advantage of the great advertising opportunities offered through the targeted delivery of the Healthcare eNewsletters - Click Here

The Healthcare Update eNewsletters are issued on a bi-monthly or monthly basis (depending on the topic). Each eNewsletter is distributed to a highly selective list of individuals specifically interested in readmissions, care coordination, bundled payments, Medicare-Medicaid, patient safety, pay-for-performandce, accountable care, and related issues.

For more info on each eNewsletter and complete Media Kits, Click Here

FREE PUBLICATIONS
Bundled Payment Update eNewsletter
MACRA MIPS/APM Update eNewsletter
Pay for Performance Update eNewsletter
RECENTLY FEATURED STORY
From June 19, 2017
Pay for Performance Update eNewsletter #99
Health Plans Are Actively Exploring Outcomes-Based Contracts
A new survey from Avalere finds that a majority of health plans have favorable attitudes toward outcomes-based contracts (OBCs) and many are actively pursuing them. Outcomes-based contracts are agreements between health plans and manufacturers that tie product reimbursement to patient outcomes. While the health plans surveyed recognize the operational challenges associated with outcomes-based contracts, they have broadly positive opinions about the value of deploying these contracts within their organizations. In a 2017 survey of health plans conducted by Avalere, 70 percent of health plans report they have favorable attitudes toward OBCs. One-quarter of the health plans surveyed say they have at least one OBC in place (see Figure 1). Another 30 percent report they are negotiating for one or more OBCs now. Among payers with OBCs in place, most indicate they plan to pursue more.


"Health plans, providers, and patients demand innovative, data-based methods to improve outcomes and manage cost," said Dan Mendelson, president at Avalere. "Outcomes-based contracts offer the opportunity to deploy data, analytics, and interventions to deliver on these goals for pharmaceuticals -- particularly to better integrate therapy into medical management."

As the shift to value-based care continues, according to experts at Avalere, the reach of innovative arrangements like OBCs is becoming broader. Today, most OBCs in place by the survey respondents address four common therapeutic areas -- endocrine, infectious disease, cardiovascular, and respiratory conditions -- but payers indicate they are interested in expanding OBCs within these areas and to new therapeutic areas, like immune/inflammatory diseases (see Figure 2).


"While some plans have experienced administrative and operational challenges in implementing outcomes-based contracts, most are figuring out ways to benefit from these types of contracts in multiple therapeutic areas," said Kathy Hughes, vice president at Avalere. "Solutions in data connectivity, contract monitoring, and direct clinician intervention streamline the administrative burden and enable transparency for all parties." (Avalere Press Release, May 30, 3017)

RECENTLY FEATURED VIDEO

From June 13, 2017
MACRA MIPs/APM Update eNewsletter #15

Health Policy Implications of the New Administration and Congress

Douglas Badger, Senior Fellow, Galen Institute

Chris Jennings, President and Founder, Jennings Policy Strategies, Inc.

Thomas P. Miller, Resident Fellow, American Enterprise Institute

Kavita Patel, Nonresident Senior Fellow, Brooking Institution

David Nash, Dean, Jefferson College of Population, Thomas Jefferson University


This site complies with the HONcode standard for trustworthy health information:
verify here.
MONTHLY NEWSLETTERS
ALSO AVAILABLE
FEATURED THIS MONTH:
Understanding the Four Stages of Risk-based Contracting
Can Community Health Centers Thrive in a Value-Based World?
---
FEATURED THIS MONTH:
Looking at the Future of Health IT Under the New Administration
Industry News regarding drchrono Inc.
---
FEATURED THIS MONTH:
Response to Depression Treatment in the Aging Brain Care Medical Home Model
What Are the Long-Term Clinical And Economic Benefits For A Medical Home "On Steroids"?
---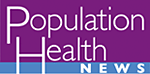 FEATURED THIS MONTH:
Measuring Total Investments in Health
Meeting Consumers' Demands in Safety Net Health Systems
---
FEATURED THIS MONTH:
Product and Service Providers Take the Stage - Again!
Part I: PM Industry Vendor Company Profiles
---
FEATURED THIS MONTH:
Occupational Therapy - An Underutilized Component of Readmissions Reduction Strategies?
How Kaiser Permanente Northwest (KPNW)